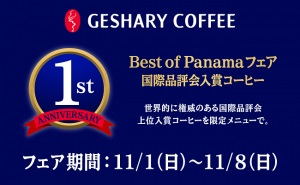 GESHARY COFFEE HIBIYA will celebrate its first anniversary on Sunday, November 1st, 2020. To commemorate this, we will hold the "1st Anniversary BOP Fair" for eight days from November 1st (Sun) to November 8th (Sun) to express our gratitude to our customers.
We will use one of the three BOP awarded coffee each day for the espresso menu during the Fair.
-Esmeralda Washed BOP GW-06: Nov. 1st
-Janson Natural Alpes BOP GNEP-02: Nov. 3rd
-Longboard Natural Windy Ridge BOP GNEP-13: Nov. 2nd, 4th to 8th
*Schedule may change without notice.
・BOP Geisha Latte HOT/ICED ¥900+tax
・BOP Espresso Double HOT ¥850+tax
・BOP Tasting Set ¥900+tax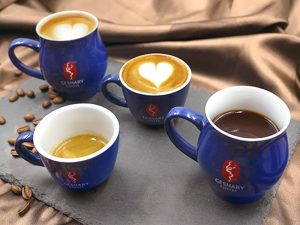 Please choose 2 items from below menu
-BOP Geisha Latte Hot S size
-BOP Espresso Machiat S size
-BOP Espresso Single
-BOP Americano S size