Gift Box has been sold out since Jan 13th, 2020.
GESHARY COFFEE will start selling the Gift Box for the holiday seasons.
A limited quantity is available.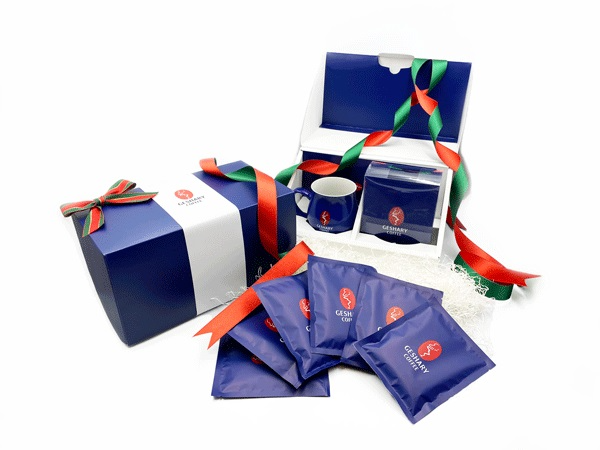 Price:¥8,640(Tax)
Box contains
Mug Cup M size & Drip Bag 6 types 1 each.
(1) Own farm HACIENDA COPEY Black Honey
(2)JANSON Coffee Farm Natural Lot140
(3)JANSON Coffee Farm Anaerobic Lot131
(4)Hacienda la Esmeralda Washed Mario3
(5)Hacienda la Esmeralda Best of Panama #6
(6)LONGBOARD Specialty Coffee Windy Ridge Natural
※Please make your order at GESHARY COFFEE Hibiya.
Please note that a limited quantity is available.