New quiche has arrived.
"White Asparagus & Green Asparagus Quiche with Broad Bean & Matcha Sauce"
is now on sale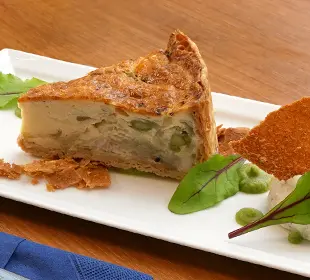 Using spring ingredients such as green asparagus,
white asparagus, and broad beans,
we created the dish full of the spring feeling.
A quiche with a gentle taste of two types of asparagus and cheese.
Please enjoy with broad beans and matcha sauce.
For other menu
https://gesharycoffee.com/shop/