We present you our new VEGAN menu.
"Sesame Focaccia Sandwich with Avocado Sauce and Tofu-Mozzarella"
It has been renewed.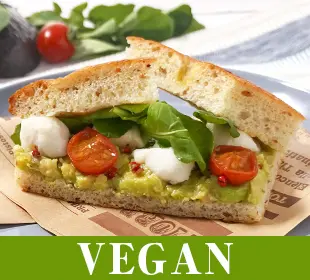 We have changed diced avocado to guacamole.
Also, lime is added to make the outline of the taste clear, and pink pepper and a small amount of Tabasco are added as accents.
Please try and enjoy.
For other menu
https://gesharycoffee.com/shop/