New gift product
"GEISHA ICED" & "GEISHA au lait Base" now on sale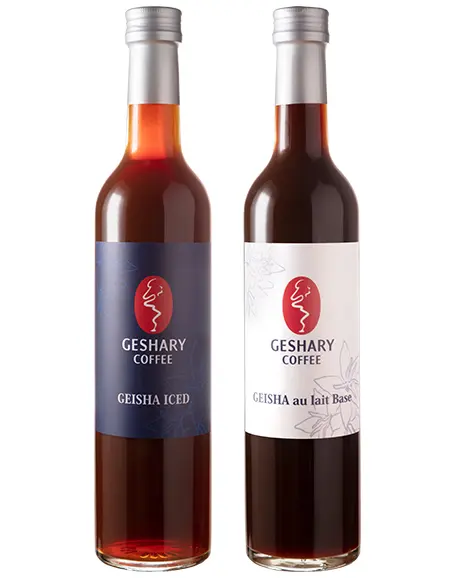 It is Iced Coffee and Cafe au lait Base, made from
100% high-quality Geisha from our own farm, HACIENDA COPEY.
Appropriately remove the fines and chaff from the ground,
which causes bitterness and astringency, and use only the
"good" parts to stand out the unique flavor, clean taste,
and the natural sweetness of Geisha are bottled as they are.
No preservatives or fragrances are used to maximize the flavor and taste of Geisha.
For more details
https://gesharycoffee.com/bottle/