From July 15th (Thu) to August 15th (Sun),
"HACIENDA COPEY Fair" will be held to
commemorate winning 2nd at the Cup of Excellence award.


・Limited item "COLD BREW tasting set"
We will serve a limited tasting set of
4 different processing Geisha during the fair.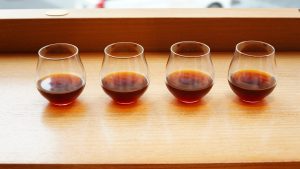 It will be served in a limited quantity per day during the fair.
Please enjoy different flavor and taste of Lot3, Lot5, Lot7, Lot9.

・New lots of HACIENDA COPEY
Unvailed lots from our farm are scheduled to be released.

For more details
https://gesharycoffee.com/coe/