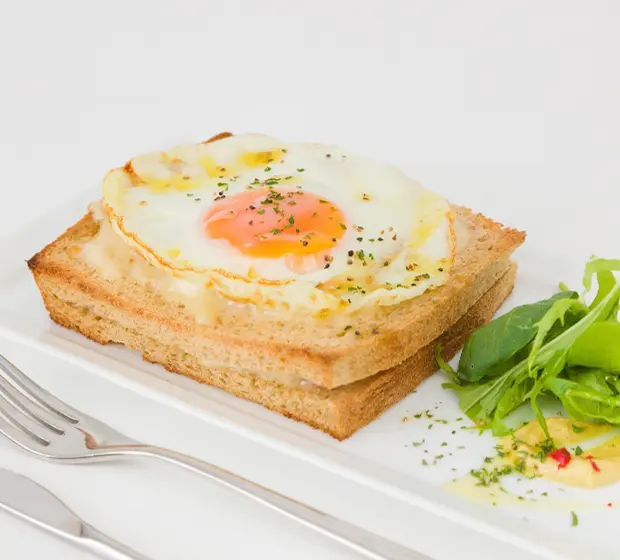 ■Croque Madame with Mozzarella Cheese & Bacon
The light texture of crispy bread is produced by using whole wheat.
The egg on top, the béchamel sauce, and bacon make it rich yet light and nutritious.
You can also change the flavor with colorful baby leaves, mustard, and pink pepper.
Quick breakfast when you want to recharge your energy or when you are a little hungry?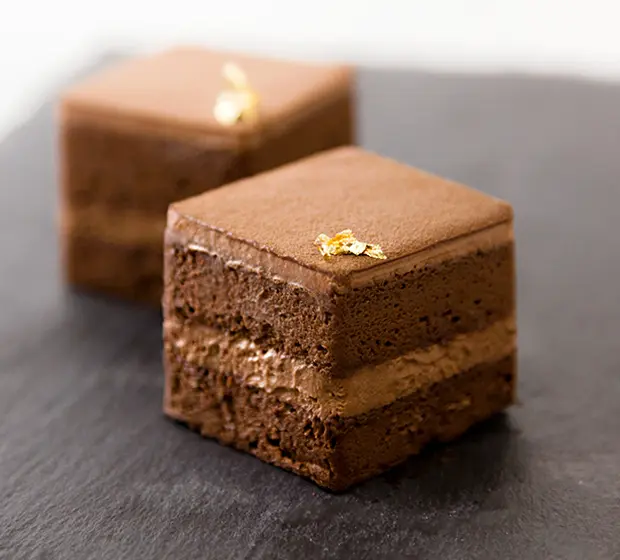 ■Gâteau Soufflé au Chocolat
The layers of soufflé and ganache are light on the palate, and when you take a bite, you can feel the rich cocoa and fruity flavors.
The soufflé and smooth ganache melt in your mouth and, leaving a rich floral aftertaste.
Two types of chocolate with different characteristics are used to create a complex cocoa flavor.
As the weather gets cooler, chocolate tastes even better, and we especially recommend this sweet for the coming season.
It is made to pair up with Geisha coffee, so please enjoy it with our coffee.
For other menu
https://gesharycoffee.com/shop/