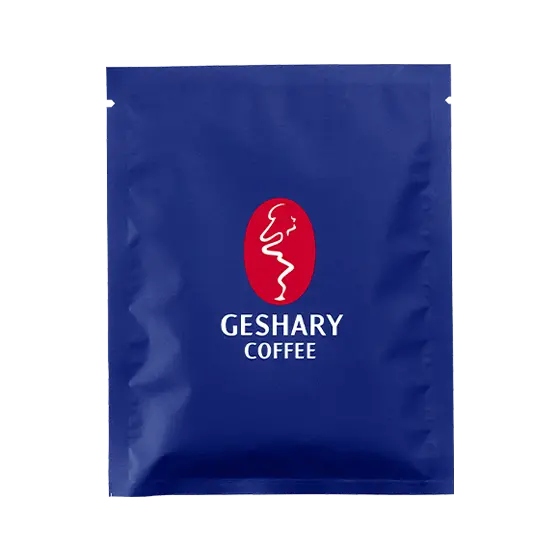 Confine the gorgeous aroma and flavor of Geisha.
Newly roasted freshness is individually sealed.

You can enjoy the authentic taste anytime, anywhere.
Chaff separation

Enjoy the unique personality of the aroma and taste of each Geisha, which are accentuated by the original chaff separation technology of the grinder developed by our group.
It is a thin husk contained in coffee beans, also known as the silver skin. All drip bags have an actual removal rate calculated for each bean to remove bitterness and astringency, resulting in an extremely clean cup.

Bean note

We will deliver a bean note for each bag.
You can experience each coffee's specific
taste-making by understanding the producers' passion and our thorough in-house roasting.

Brewing card

We will include a brewing card for each bag. Even if you are unfamiliar with extracting coffee, you can enjoy the authentic taste by pouring boiling water and wait for 1 minute.
How to brew drip bag coffee
① Tear off the top part following the "OPEN HERE" line.

② Open the bag widely by pulling the hooks on each side, and set it in the cup.

③ Pour 160ml of boiling water into the bag.

※No need to wait for bloom.

④ Control the extraction time by sitting the bag in the cup.
Bag should be removed within 1min from pouring begins.

※Please be careful of burns.
Detail
Amount used

11g / 1pack

Expiration

3 weeks from production

Yield

Approx. 120ml / cup