NEWS
News archive of information
2019/12/18 information
Gift Box has been sold out since Jan 13th, 2020.
GESHARY COFFEE will start selling the Gift Box for the holiday seasons.
A limited quantity is available.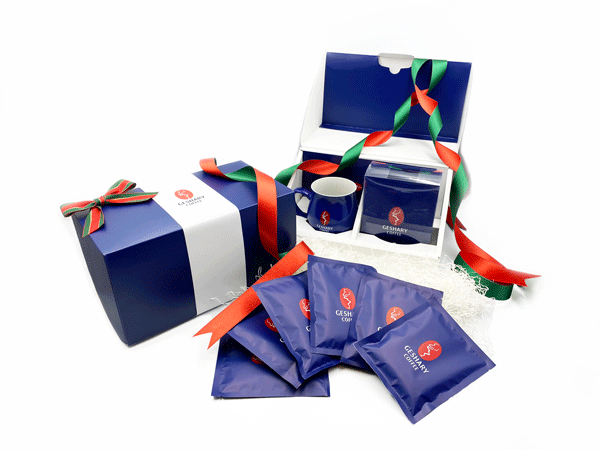 Price:¥8,640(Tax )
Box contains
Mug Cup M size & Drip Bag 6 types 1 each.
(1) Own farm HACIENDA COPEY Black Honey
(2)JANSON Coffee Farm Natural Lot140
(3)JANSON Coffee Farm Anaerobic Lot131
(4)Hacienda la Esmeralda Washed Mario3
(5)Hacienda la Esmeralda Best of Panama #6
(6)LONGBOARD Specialty Coffee Windy Ridge Natural
※Please make your order at GESHARY COFFEE Hibiya.
Please note that a limited quantity is available.
2019/12/16 information
Thank you for your continuous support.
We have changed our operation hours starting January 2nd, 2020.

■New operation hours

Monday through Friday 9:00~22:00
Saturday, Sunday, and holidays 10:00~22:00
2019/10/15 information
In GESHARY COFFEE, we are looking for colleagues to work with us.
Would you like to try offering the best coffee using the only geisha, along with unique sweets, together with an impression that the customer has never experienced before?